Cube Portable Spaces Project: Les Harrison Transport Group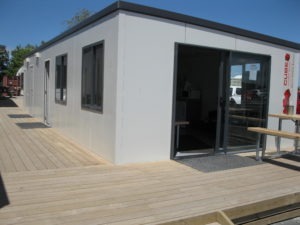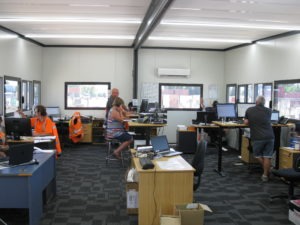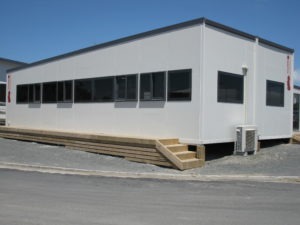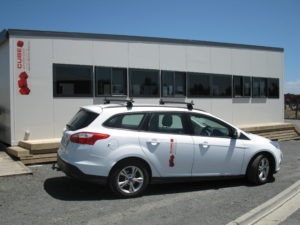 Cube Portable Spaces has completed another amazing portable building project, this time with the Les Harrison Transport Group.
The Les Harrison Transport Group has had significant growth in recent years which has meant an increase in Admin and dispatch staff. LHTG contacted Cube Innovations to discuss possibilities so we came up with various concepts to address their space challenges and provide a custom portable building for them.
LHTG settled on an Amenities unit and dispatcher hub. The amenities include a staff dining kitchen area with access to an outdoor area with an integrated ablutions area consisting of male, female and accessible toilets and showers. The dispatchers' facility is a spacious high stud 72m2 DreamCube mono offering a nearly 180-degree view of truck movements entering and leaving the Hamilton head office facility and easy face to face communications with the drivers.
The management are delighted with the outcome, and so are we here at Cube Portable Spaces.
Do you want to speak to us to solve your temporary building needs? We can rent or sell you a portable building that completely matches your space requirements.