Rapid Loo Portable Toilets

It's a portables revolution...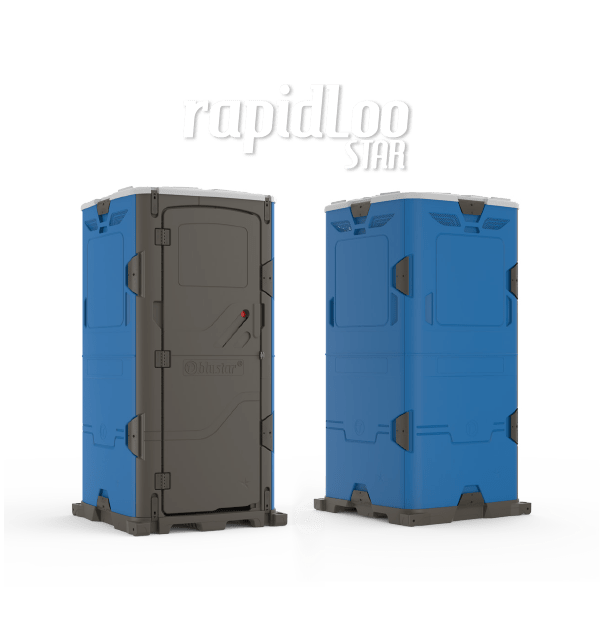 Reduce transport costs
Reduce storage costs
Reduce assembly costs

4 Toilets stack into the space
of 1 and click together for use.
The RapidLoo STAR model features the innovative patented RapidLoo assembly
system, which allows operators to assemble the toilet in less than three
minutes without using any tools. 
The RapidLoo STAR is produced with advanced
technology, and this allows us to satisfy requests for large numbers of orders in
a short time.
This new model has been designed to meet all the operators needs for 
activities aimed at special events and especially construction sites. The cabin is 
characterized by a unique and modern design at the same time, light and robust 
construction.
Cube Portables are delighted to bring the RapidLoo STAR to the Australasian 
and South Pacific markets.